What are the benefits of instant rewards?
Instant rewards is a system where users earn points immediately after completing certain actions or transactions. These points are redeemable for immediate benefits, such as discounts, freebies, or other incentives, providing instant gratification for the user.
With an instant point system, dispensaries can motivate customers to pick their dispensary over the competition, leading to increased customer retention. Customers can benefit from this by receiving instant points when they purchase from the dispensary. These points can be used for discounts, free items, or saved for future purchases. This helps build a loyal customer base and increases the likelihood of customers returning for repeat purchases.
Instant points loyalty marketing programs help dispensaries gather important customer data and insights, leading to an increase in customer lifetime value. Understanding customer preferences, purchasing habits and demographics can help dispensaries make informed decisions about product selection, promotions, and personalized marketing campaigns. This leads to improved customer satisfaction and increased revenue.
Instant points loyalty marketing programs can act as powerful promotional instruments for dispensaries and their loyalty members. Programs can be used to launch new products, and can also encourage customers to buy items that yield a higher profit margin.
Additionally, dispensary marketing programs can be used to drive customers to stores during quieter times. Cannabis marketing for dispensaries can increase sales by carefully crafting rewards and promotions, creating a feeling of anticipation and a sense of urgency among customers.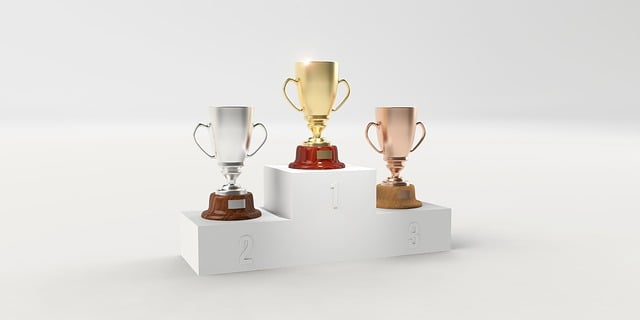 Points Per Dollar Loyalty
Points per dollar is the most common rewards system in the cannabis industry, when customers earn loyalty points for each dollar spent at a dispensary. This motivates customers to keep shopping and earn points or loyalty rewards based on their purchases.
Key Benefits of Instant Points Loyalty Programs
Instant points at dispensaries are rewards given to customers right away when they make a purchase or take certain actions. Here's how instant points work and their benefits:
Collecting Point Instantly:
Some programs make customers wait for the next day to receive their points or require them to take additional actions. With instant points, the customer has access to their loyalty points right away and can take action to redeem rewards without any extra steps. This immediate satisfaction enhances the customer experience and can encourage repeat purchases.
Engagement and Participation:
Instant points can also be given for actions like joining a loyalty program, referring friends, reviewing, or interacting on social media. This motivates customers to actively participate and engage with the dispensary, leading to increased brand loyalty and customer loyalty.
Flexible Redemption:
Customers can redeem points for various rewards or benefits offered by the dispensary. These rewards will motivate your members to spend more money to enable a higher reward to redeem. The flexibility of redemption options and the ongoing benefits ensures customers feel valued and encourages them to continue engaging with the dispensary.
The Many Ways Instant Points Impact Customer Loyalty Programs
Enhanced Customer Loyalty:
Instant reward points can play a big role in building customer loyalty. By providing instant rewards, dispensaries are creating a more positive shopping experience and increase customer retention. This boosts customer satisfaction and can also motivate your customers behaviors and increase customer engagement as whole whether it be in store, on social media or signing up for your newsletters.  Customer loyalty programs that feature instant points encourage customers to return more frequently so they can accumulate more points and unlock additional rewards.
Data Insights and Personalization:
Instant points programs can also be used to provide dispensaries with valuable customer data and insights. By tracking customer points accumulation and redemption behaviors, dispensaries can gather data on the rewards that are most popular with customers, along with those that aren't as popular. This data is unique to your dispensary and owned by you. By offering your members instant points for the actions they take, you are able to collect more valuable data such as birthdays, emails, and product preferences.  This data can be leveraged to personalize marketing efforts, tailor promotions, determine inventory preferences and enhance overall customer satisfaction.
Competitive Advantage:
Implementing instant reward points at your dispensary can separate you from competitors and attract new customers. Customers want rewards and benefits in the form of a marketing loyalty program that they can take advantage of without jumping through too many hoops or waiting for points to process. Earning instant reward points can have a big impact on where your customers choose to shop.
Ways to Use Instant Points in Your Customer Loyalty Program
First Purchase Bonus:
Offer customers instant bonus points when they make their first purchase at your dispensary. This motivates members who sign-up outside of the store to actually come in and make their first purchase, excited to engage in earning points and start redeeming rewards.
Referral Program:
Implement an instant points system to motivate your customers to refer friends and family. Customer referrals can be a powerful acquisition tool that helps generate extra revenue and increases brand awareness, while expanding your marketing audience and scope of influence.
Springbig's Budz referral program is designed to prompt customers to spread the word about dispensaries. Through the referral program, customers can earn rewards by referring friends to your dispensary. When a referred friend makes a purchase, both the referrer and the new customer can receive instant rewards or rewards points. Once a referred member makes their first purchase, both the referrer and the new customer get rewarded with points instantly. This encourages word-of-mouth marketing and rewards loyal customers for spreading the word about your business. An example of this would be utilizing Springbig's Budz program.
Springbig's Budz program will generate your customers a unique referral link to share, once that link is shared with their "Budz", the referee is able to instantly sign-up using their smartphone and start receiving your marketing/ instant points to drive them into your dispensary. With the Budz program, dispensaries can utilize their current customer base to expand and grow their business.
Loyalty Program Tiers:
Offer instant point bonuses or tier upgrades to customers who reach specific milestones in your loyalty program or subscription program. This involves a multi-level loyalty system, customers progress to higher tiers based on their spend total, engagement and loyalty.
Customers begin at a base tier and can progress by meeting criteria like earning points or making specific monetary purchases. Advancing unlocks better benefits like higher point earning rates, exclusive discounts, priority access to new products, and personalized offers. Tier upgrades encourage customer loyalty, promote engagement, and incentivize customers to stay connected with the cannabis platform.
Special Events or Holidays: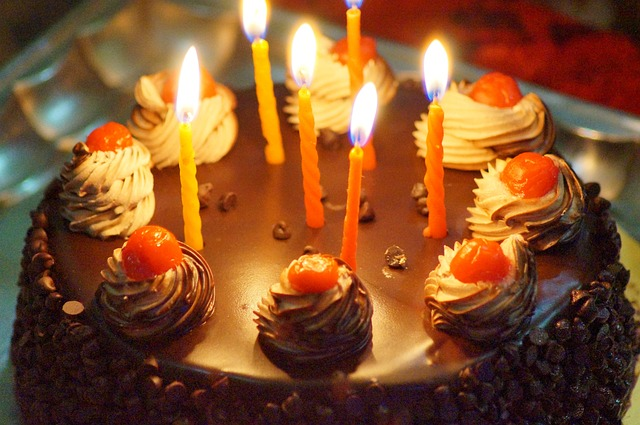 Create limited-time promotions where customers can earn double or triple points on specific days or during holiday seasons. This creates a sense of urgency and excitement, driving customer engagement and increased sales during those periods.
Remind customers about the instant points program and its advantages. Do this through various means, including in-store signage, social media posts, website banners, and email newsletters. The key is to make the concept easy to understand and highly appealing to your target audience. This will enhance customer loyalty, engage customers, and drive business growth.
Happy hours can offer customers double points during specific hours of the day. This offer is only available for a limited time, which can create a sense of excitement.
This encourages customers to visit the dispensary, even during times when there are fewer people. It's an effective strategy to drive sales, retain customers, and build loyalty.
Final Thoughts:
In conclusion, instant points loyalty offer numerous benefits for both dispensaries and their customers. By providing instant points for purchases and various actions, these programs promote customer loyalty programs and repeat business. The quick satisfaction and versatile redemption choices improve the shopping experience. Collecting valuable customer data permits dispensaries to make informed decisions and tailor your dispensary marketing strategy.
Furthermore, instant rewards programs give dispensaries a competitive advantage, attract new customers, and encourage word-of-mouth marketing. Instant rewards programs are a powerful tool to increase customer satisfaction, drive sales and create long-term customer loyalty. This can be done through: – First purchase bonuses – Social media engagement – Referral programs – Online reviews – Tiered loyalty programs – Special events. Dispensaries that implement these programs effectively are poised for success in the ever-growing cannabis industry.